A+ Teacher Appreciation Balloon Emoji Gift Arrangement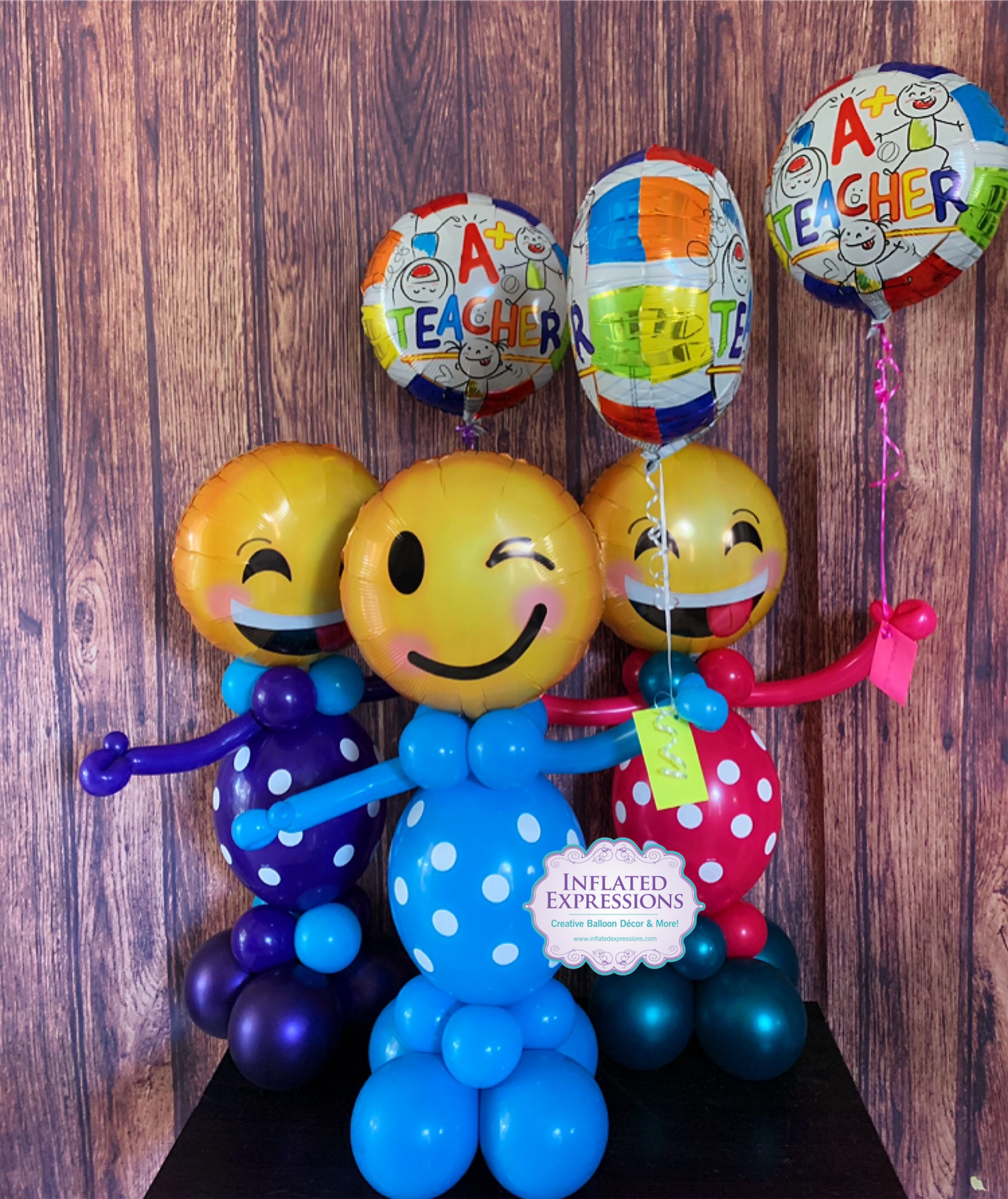 A+ Teacher Appreciation Balloon Emoji Gift Arrangement
Let your teacher know they're appreciated with our A+ Teacher Balloon Emoji Gift Arrangement! Our creative designs are perfect for celebration decoration or as a gift to someone special!
Balloon Arrangement includes a variety of coordinating latex and foil balloons (balloons are subject to change based on availability) on a balloon weighted base.
Price includes free delivery within 20 miles of zip code 33569, if your location is outside of our service area, please purchase the delivery fee located under the navigation tab: order balloons/ delivery fee.